Anderson's Featured Pre-Orders
*PLEASE READ REGARDING PRE-ORDERS DURING THE COVID-19 CRISIS*
*Due to the high volume of orders we are currently experiencing, we ask that pre-orders be ordered SEPERATELY from any other books you may be placing an order for. This way we can still ship you your other books now. Pre-orders placed on an order with other titles may need to be cancelled and refunded by our staff.
*We are seeing release dates changing frequently for upcoming titles. Please know that if you order a pre-order now, its release date may be changed by the publisher as it gets closer.
*We have experienced a few delays in receiving new titles from our publishers. We will do our best to honor the on-sale date and get you any pre-orders on time.
Thank you for supporting Anderson's! Your order is personal to us and we are doing everything we can during this time to continue getting you what you need when you need it!
Anderson's curated list of books you'll want to have in-hand the day they come out! These are titles we're featuring, but you can pre-order any book from Anderson's!

$27.99
ISBN: 9781338635171
Availability: On Our Shelves Now
Published: Scholastic Press - May 19th, 2020
The Ballad of Songbirds and Snakes revisits the world of Panem sixty-four years before the events of The Hunger Games, starting on the morning of the reaping of the Tenth Hunger Games.
---

$28.99
ISBN: 9780062973054
Availability: Coming Soon - Available for Pre-Order Now
Published: William Morrow - June 9th, 2020
---

$26.99
ISBN: 9781728215723
Availability: Coming Soon - Available for Pre-Order Now
Published: Sourcebooks Landmark - June 23rd, 2020
---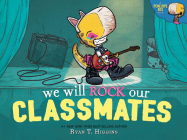 $17.99
ISBN: 9781368059596
Availability: Coming Soon - Available for Pre-Order Now
Published: Disney-Hyperion - July 7th, 2020
---

$17.99
ISBN: 9781728219196
Availability: Coming Soon - Available for Pre-Order Now
Published: Sourcebooks Explore - August 4th, 2020
---

$14.99
ISBN: 9781419749094
Availability: Coming Soon - Available for Pre-Order Now
Published: Amulet Books - August 4th, 2020
---

$27.99
ISBN: 9780316707046
Availability: Coming Soon - Available for Pre-Order Now
Published: Little, Brown Books for Young Readers - August 4th, 2020
---