Baby Shark's Big Show!: The Bunny Slug (I Can Read Comics Level 1) (Paperback)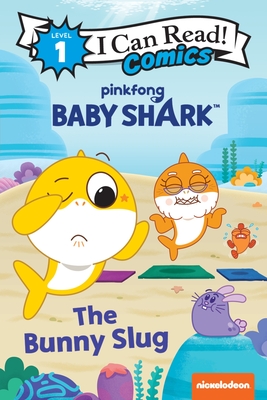 Description
---
Based on the all-new Nickelodeon series and featuring a bold new comic style and easy-to-read text, this Level One I Can Read Comic is perfect for sharing with the Baby Shark fan in your life!
Grandma has taken Baby to a serene location overlooking Carnivore Cove to practice meditating. Baby is doing his best when—AWWW! A cute little bunny slug hops up to him. He wants to focus and meditate but he keeps getting distracted because teeny tiny cute things are his absolute weakness!
Baby Shark's Big Show!: The Bunny Slug is a Level One I Can Read Comic, which means it's perfect for shared reading with young readers new to graphic novel storytelling.
Baby Shark's Big Show! is a Nickelodeon animated series starring everyone's favorite shark along with his shark family and ocean friends. The show is based on the Pinkfong characters from the YouTube global phenomenon with over 8 billion views.