Orphan of Destiny (The Youngest Templar #3) (Paperback)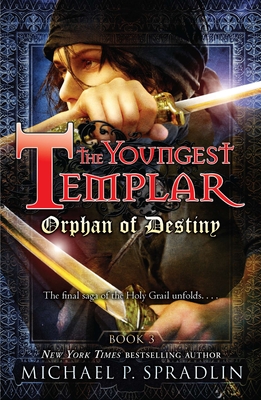 Other Books in Series
This is book number 3 in the The Youngest Templar series.
Description
---
Tristan and his companions have finally reached England with the Holy Grail. But his job of protecting the Grail is not over yet. For when they return, they find that much has changed for the worse in their country. Tristan's abbey has been destroyed, and Sherwood Forest suffers under the terrible reign of the Sheriff of Nottingham. As Tristan and his friends journey through England to deliver their precious cargo to the Templars, they must band together to navigate obstacles and fight one final difficult battle - and in the process, Tristan will also learn the fate of his own life. A fate that many would kill to keep secret.
About the Author
---
Michael P. Spradlin is the author of more than a dozen books for children. He grew up in a small town in Michigan not far from the Indiana border. Surrounded by books in his formative years, he grew up loving to read and imagining himself the hero of numerous epic battles.When not writing, he enjoys reading, traveling, spending time with his family and worrying over the fact that he really should be writing instead of doing other stuff. He lives in Michigan with his wife Kelly, son Michael, daughter Rachel and two dogs Willow and Apollo.