Amour: How the French Talk About Love--Photographs and Stories (Hardcover)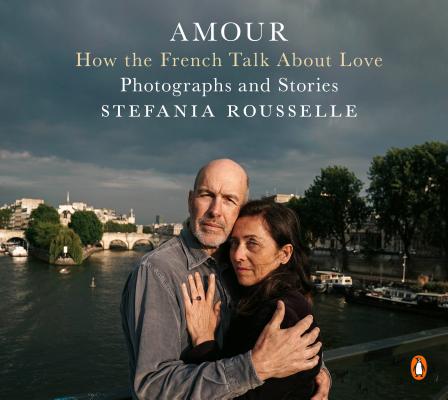 Description
---
From award-winning journalist and filmmaker Stefania Rousselle, a stunning collection of photographs and essays that seek to understand the universality of love

Journalist and filmmaker Stefania Rousselle found herself overwhelmed and dejected with the horrors of the news after covering terrorist attacks, human trafficking, and the rise of extremism. To renew her faith in humanity, she took off on a solo road trip across France, determined to see if love still exists. Traveling from village to village, farming towns to industrial cities, heart to heart, Rousselle sought out ordinary women and men, all to ask them one question, What is love?

Collecting more than 90 personal testimonies, each one moving and beautiful in its own way, alongside over 100 intimate photographs, Rousselle reveals the many facets of love, and discovers that love can still be found even in the darkest of places. From a baker in Normandy to a shepherd in the Pyrenees, from a tree trimmer in Martinique to a mail woman in the Alps, Amour is a visual testament to love in all its many forms.
About the Author
---
Stefania Rousselle is a French-American journalist and documentary filmmaker based in Paris, France. In 2016, she was part of a team of New York Times journalists who were finalists for the Pulitzer Prize for international reporting for their work on the Islamic State. She was a Visiting Scholar at the UC Berkeley Graduate School of Journalism and holds an MA in history from the Paris-Sorbonne University.