Harvey Cushing: A Life in Surgery (Paperback)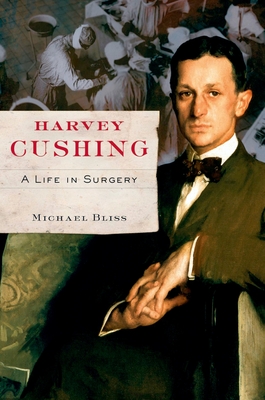 $33.95

Temporarily Out Of Stock - Can Be Ordered For You, Takes Extra Time.
(This book cannot be returned.)
Description
---
Here is the first biography to appear in fifty years of Harvey Cushing, a giant of American medicine and without doubt the greatest figure in the history of brain surgery.
Drawing on new collections of intimate personal and family papers, diaries and patient records, Michael Bliss captures Cushing's professional and his personal life in remarkable detail. Bliss paints an engaging portrait of a man of ambition, boundless, driving energy, a fanatical work ethic, a penchant for self-promotion and ruthlessness, more than a touch of egotism and meanness, and an enormous appetite for life. Equally important, Bliss traces the rise of American surgery as seen through the eyes of one of its pioneers. The book describes how Cushing, working in the early years of the 20th century, developed remarkable new techniques that let surgeons open the skull, expose the brain, and attack tumors--all with a much higher rate of success than previously known. Indeed, Cushing made the miraculous in surgery an everyday event, as he and his team compiled an astonishing record of treating more than two thousand tumors.
This is the definite Cushing biography, an epic narrative of high surgical adventure, capturing the highs and lows of an extraordinary life.

About the Author
---
Michael Bliss holds the prestigious rank of University Professor at the University of Toronto. He has written numerous prize-winning books in medical history, including The Discovery of Insulin and William Osler: A Life in Medicine. One of Canada's most distinguished historians, he has received the Order of Canada and an honorary Fellowship in the Royal College of Physicians and Surgeons of Canada, and is a Fellow of the Royal Society of Canada.