Boy21 (Paperback)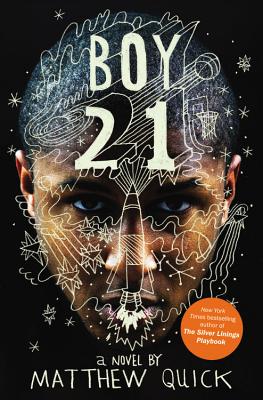 $11.99

Out Of Stock - Can Be Ordered For You. May take extra time.
Description
---
You can lose yourself in repetition--quiet your thoughts; I learned the value of this at a very young age.

Basketball has always been an escape for Finley. He lives in broken-down Bellmont, a town ruled by the Irish mob, drugs, violence, and racially charged rivalries. At home, his dad works nights, and Finley is left to take care of his disabled grandfather alone. He's always dreamed of getting out someday, but until he can, putting on that number 21 jersey makes everything seem okay.

Russ has just moved to the neighborhood, and the life of this teen basketball phenom has been turned upside down by tragedy. Cut off from everyone he knows, he won't pick up a basketball, but answers only to the name Boy21--taken from his former jersey number.

As their final year of high school brings these two boys together, a unique friendship may turn out to be the answer they both need.
About the Author
---
Matthew Quick (aka Q) is the author of The Silver Linings Playbook (Sarah Crichton Books / Farrar, Straus & Giroux) and three young adult novels, Sorta Like a Rock Star, Boy21, and Forgive Me, Leonard Peacock (Little, Brown & Co.). His work has received many honors--including a PEN/Hemingway Award Honorable Mention--been translated into many languages, and called "beautiful...first-rate" by The New York Times Book Review. The Weinstein Company and David O. Russell have adapted The Silver Linings Playbook into a film starring Robert De Niro, Bradley Cooper, and Jennifer Lawrence. Matthew lives in Massachusetts with his wife, novelist Alicia Bessette. His website is www.matthewquickwriter.com.
Praise For…
---
* "The answers here are satisfying but never simple...A story that, like Finley, expresses a lot in relatively few words."—Kirkus, starred review

"Beautiful...It is this depth that makes "Boy21" more than a first-rate novel fueled by basketball; it's a first-rate work of art."—The New York Time Book Review

"Every aspect of this multilayered novel harmonizes...excellently set-up twists display Quick's mastery of pacing; authentic dialogue and deft character development ensure both our emotional investment in these richly complex boys and also our empathizing with their main commonality--feeling like "you're not the person on the outside that you are on the inside.""—The Horn Book

"His emotionally raw tale retains a delicate sense of hope and optimism, making it a real gut punch of a read."—Publishers Weekly