Bad Best Friend (Hardcover)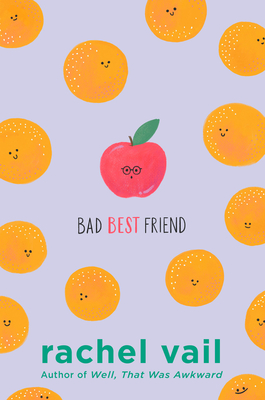 $17.99

Out Of Stock - Can Be Ordered For You. May take extra time.
Description
---
Rachel Vail's powerful middle-grade novel proves once again that no one does tween better than she does!

Niki Ames can't wait to start eighth grade, that all-important year before high school. She and her best friend Ava have shared so many plans for the coming year. But then the unthinkable happens: at gym class pair-up, Ava chooses someone else to be her partner. Niki is devastated. It's clear that Ava wants to be part of the popular group, leaving Niki behind. Niki has to decide who her real friends should be, where her real interests lie. Meanwhile, life at home is complicated. Niki's nine-year-old brother Danny continues to act out more and more publicly. Their mother refuses to admit that Danny is somewhere on the autism spectrum, but it's clear he needs help. Niki doesn't want to be like her brother, to be labeled as different. She just wants to be popular! Is she a bad sister and a bad best friend?
About the Author
---
Rachel Vail never intended to become a writer. As a teenager she believed her only skill was eavesdropping, and therefore she planned to become a spy. But as a freshman at Georgetown University, Vail realized that her skill could be put to use. By writing down conversations she overheard, the stories in her head evolved into plays, and eventually into novels. Vail is the author of Wonder and lives in New York City with her husband and their son.