The Power of Crystals: Practices to Enhance Health, Harmony, and Happiness (Paperback)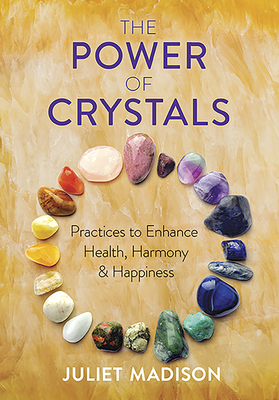 Description
---
Just as people have different appearances, abilities, and characteristics, crystals possess their own special forms, attributes, and personalities. This beautifully illustrated guide reveals the power of crystals: how they work and how to choose the correct ones in order to employ their unique benefits.
Filled with rich colorful photography, Juliet Madison's reader-friendly handbook is structured around the ways in which crystals can be used to improve specific life areas, such as health, abundance, career, romance, fertility, and family harmony. Individual chapters address the role of crystals in chakra balancing and establishing goals as well as their value in setting intentions and manifesting dreams. Additional applications include their use as jewelry and in creating displays, altars, and vision boards. This enlightening book uncovers the tremendous variety of ways in which the hidden powers of crystals can foster positive connections between your mind, body, and spirit.
About the Author
---
Juliet Madison is a bestselling and award-nominated author of 17 books, including the inspirational adult coloring book Color Your Dreams and the self-help journal The Secret Letters Project. She is a writing coach and a life coach who creates and facilitates online courses for those seeking self-empowerment for mind, body, and spirit. Juliet has also practiced as a naturopath and is a certified facilitator of The Passion Test. She lives in Australia.