In the Shadow of the Sun (Hardcover)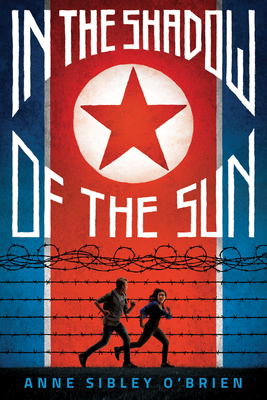 $17.99
Temporarily Out Of Stock. Usually Ships in 1-5 Days
Description
---
North Korea is known as the most repressive country on Earth, with a dictatorial leader, a starving population, and harsh punishment for rebellion.

Not the best place for a family vacation.

Yet that's exactly where Mia Andrews finds herself, on a tour with her aid-worker father and fractious older brother, Simon. Mia was adopted from South Korea as a baby, and the trip raises tough questions about where she really belongs. Then her dad is arrested for spying, just as forbidden photographs of North Korean slave-labor camps fall into Mia's hands. The only way to save Dad: get the pictures out of the country. Thus Mia and Simon set off on a harrowing journey to the border, without food, money, or shelter, in a land where anyone who sees them might turn them in, and getting caught could mean prison -- or worse.

An exciting adventure that offers a rare glimpse into a compelling, complicated nation, In the Shadow of the Sun is an unforgettable novel of courage and survival.
About the Author
---
Anne Sibley O'Brien grew up in South Korea as the bilingual and bicultural daughter of medical missionaries. She has written or illustrated thirty-five picture books, and frequently speaks in classrooms across the country and in international schools around the world. In the Shadow of the Sun is her first novel. Anne lives on Peaks Island in Maine, and can be found online at her website, www.annesibleyobrien.com; her blog, www.coloringbetweenthelines.com; and on Twitter at @AnneSbleyOBrien.
Praise For…
---
Praise for In the Shadow of the Sun:

iBooks Best Books of June

"A thrilling and immersive experience reminiscent of the best spy and wilderness adventure stories.... A riveting work that will appeal to a wide range of readers." -- Kirkus Reviews

"Thought-provoking....This fast-paced and tense survivalist thriller, made all the more compelling for its fascinating setting, should find broad appeal." -- Booklist

"A nuanced portrayal of North Korea; the government is restrictive and the police force divided, but the citizens' complex perspectives and attitudes are revealed in thoughtful, interspersed dispatches." -- Publishers Weekly

'O'Brien draws from a deep well of personal experience in her first novel...'In the Shadow of the Sun' is a compelling thriller...but is also an incisive and insightful portrait of a closed society that is largely unknown to the world...Fascinating and illuminating." -- Maine Sunday Telegram