Valiant: A Modern Faerie Tale (The Modern Faerie Tales) (Paperback)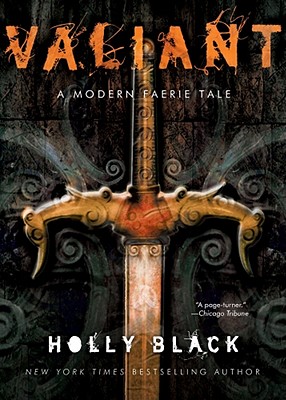 Description
---
A companion novel to Tithe, from bestselling author Holly Black!

When seventeen-year-old Valerie runs away to New York City, she's trying to escape a life that has utterly betrayed her. Sporting a new identity, she takes up with a gang of squatters who live in the city's labyrinthine subway system.

But there's something eerily beguiling about Val's new friends. And when one talks Val into tracking down the lair of a mysterious creature with whom they are all involved, Val finds herself torn between her newfound affection for an honorable monster and her fear of what her new friends are becoming.
About the Author
---
Holly Black is the author of bestselling contemporary fantasy books for kids and teens. Some of her titles include The Spiderwick Chronicles (with Tony DiTerlizzi), the Modern Faerie Tales series, the Curse Workers series, Doll Bones, The Coldest Girl in Coldtown, The Darkest Part of the Forest, the Magisterium series (with Cassandra Clare), and the Folk of the Air series. She has been a finalist for the Mythopoeic Award, a finalist for an Eisner Award, and the recipient of both an Andre Norton Award and a Newbery Honor. She lives in New England with her husband and son in a house with a secret door. Visit her at BlackHolly.com.
Praise For…
---
"Exciting."
-- Publishers Weekly

"Intoxicating."
-- Booklist

"An edgy but ultimately life-affirming read."
-- Horn Book Guide

"This is a powerful book.... I love it when a girl learns how to be Valiant."
-- Tamora Pierce, author of the Immortals and Song of the Lioness quartets