Italians in Chicago (Paperback)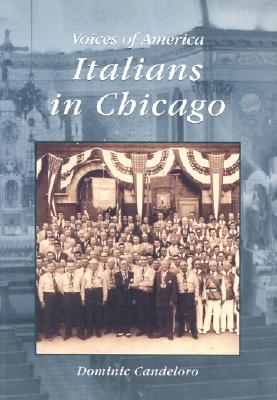 Description
---
Author and history professor Dominic Candeloro presents an intriguing narrative record of the earliest beginning of the Italian communities in Chicago.
The stories of Chicago's Italian communities are an important part of the rich and diverse mosaic of the city's history. As a rail center, an industrial center and America's fastest growing major city, Chicago offered opportunities for immigrants from all nations. Italians in Chicago explores the lives of 10 significant members of the Chicago Italian-American community going back to the 1850s.
This book is a collaborative and cumulative effort, and gives glimpses and echoes of what occurred in the Italian-American past in Chicago. Including vintage images and tales of such individuals as Father Armando Pierini, Anthony Scariano, and Joe Bruno, and groups such as the Aragona Club and the Maria Santissima Lauretana Society, this collection uncovers the challenges and triumphs of these Italian immigrants.