Can We Save the Tiger? (Hardcover)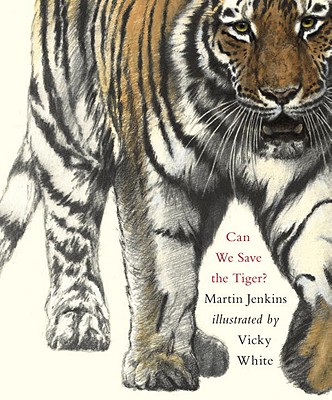 $16.99
Email or call for price.
Description
---
The team behind the award-winning APE returns with an inspiring look at a range of endangered species sure to engage every child who loves animals. (Ages 5-7) Tigers are pretty special -- and so are ground iguanas and partula snails and even white-rumped vultures. But these and many other animals are in danger of disappearing altogether, joining the dodo, the marsupial wolf, the great auk, and countless other animals we will never see again. Using the experiences of a few endangered species as examples, Martin Jenkins highlights the ways human behavior can either threaten or conserve the amazing animals that share our planet. Vicky White's stunning portraits of rare creatures offer a glimpse of nature's grace and beauty -- and give us a powerful reason to preserve it.
Back matter includes online resources and an index.
About the Author
---
Martin Jenkins, a conservation biologist, has written several nonfiction books for children, including Ape, Grandma Elephant's in Charge, The Emperor's Egg, and Chameleons Are Cool. He lives in Cambridge, England. Vicky White worked as a zookeeper for several years before earning an MA in natural history illustration from London's Royal College of Art. She made her picture book debut with Ape. She lives in Middlesex, England.