Carpe College! Seize Your Whole College Experience (Paperback)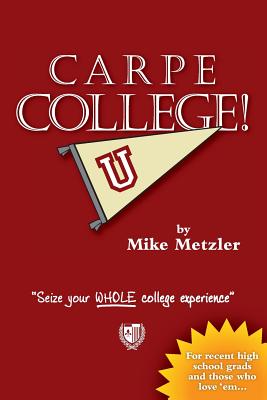 List Price: $19.99
Our Price: $14.99
(Save: $5.00 25%)
On Our Shelves Now
(This book cannot be returned.)
Description
---
College just got easier with this great graduation gift
You have spent the last year or two of your life trying to get in, and now you need to know what to do once you get there. To make the most of it, you'll need to Carpe College By seizing all the wonderful opportunities, both inside and outside the classroom, you can make your college years the rich and life-changing experience you've always dreamed of. But you need a plan, an approach, and some perspective. From your dorm room to your classroom, Carpe College has you covered. Whether it's planning your week, poppin' in to see your professor, or partying like you know what you're doing, with this book you'll know you have what it takes to truly seize your college experience
So, what the heck is Carpe College ?
Well, it's certainly not a perfect Latin translation because that would mean 'Seize the College ' and inciting riots won't get any of us anywhere. So let's simply settle on a fast and loose translation: 'Seize the college experience (in its entirety).'
Carpe College is an idea. An approach. An M.O. A habit. A way of embracing everything college life throws your way - academics and the rest - and doing so with vigor. Or, as President Kennedy would have said, "with VIGAH " It's also an exploration, a continual experiment, a series of tests and trials and the dipping of many toes into many different waters in an attempt to uncover who you are and how you fit... with others... with the world at large... with your own notion of who you'd like to become.
This is Carpe College
Let us begin.