The Rhythm Section: A Stephanie Patrick Thriller (Stephanie Patrick Thrillers #1) (Paperback)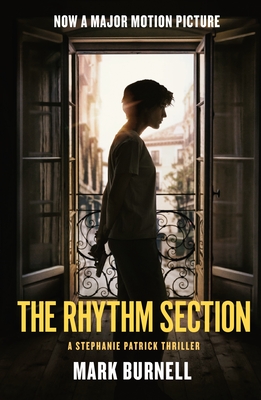 $31.99

Temporarily Out Of Stock - Can Be Ordered For You, Takes Extra Time.
(This book cannot be returned.)
Other Books in Series
This is book number 1 in the Stephanie Patrick Thrillers series.
Description
---
The international thriller that's the basis of the major motion picture from the producers of the James Bond film series, starring Jude Law and Blake Lively.

Mark Burnell's riveting thriller The Rhythm Section begins with the crash of flight NEO027. The crash destroys Stephanie Patrick's life: her family was on board and there were no survivors. Devastated, she drops out of college and her life spins out of control as she enters a world of drugs and prostitution--until a journalist discovers that the crash wasn't an accident. There was a bomb planted on the plane. Filled with rage, and with nothing left to loose, she focuses on one goal: revenge.

The opportunity to obtain it arrives quickly when Stephanie is approached and recruited by an extremely covert intelligence organization. She is young, smart, and beautiful--and has no family, making her the perfect candidate. The organization offers her a deal. She must undergo rigorous training; learn how to control her heart rate and breathing ("the rhythm section"); and learn how to efficiently use weapons. Then, she will assume a new identity and commit acts of terrorism on behalf of the organization. When she completes these assignments successfully--and proves her loyalty--she will be offered the opportunity to take out the terrorists who brought down flight NEO027. She has nothing to lose.

As "Petra," a mercenary terrorist based out of Germany, and as "Marina," an international businesswoman based in London, she enters the brutal world of international espionage, and adapts quickly. She is able to numb her feelings and act on instinct alone. But as the stakes get higher, Stephanie begins to question what her value really is. Is the organization telling her the truth--do they know who caused flight NEO027 to explode? Or are they using her for some other agenda? More important: Is avenging her family worth the price she is paying? And if it isn't--will the organization that created her let her go?
About the Author
---
Mark Burnell was born in Northumberland and grew up in Brazil. He is a novelist and screenwriter. His debut novel, The Rhythm Section, is the first in a series of thrillers featuring Stephanie Patrick and the basis of a major motion picture starring Blake Lively and Jude Law and produced by Eon, the company responsible for the James Bond franchise. Mark lives in London with his family.
Praise For…
---
"The female Jason Bourne you never knew you needed." —EW

"Stephanie is a tough, resilient heroine...entertaining." —Booklist

"Mark Burnell has created a rounded literary character and a memorable heroine. But who is she really? A fine debut." —The Economist