Karolina's Twins: A Novel (Mass Market)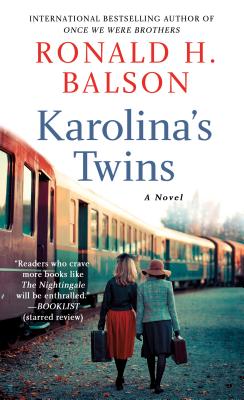 Description
---
"A heartbreaking tale of a mother's love, friendship, and family."—Library Journal
Lena Woodward, elegant and poised, has lived a comfortable life among Chicago Society since she immigrated to the US at the end of World War II. But now something has resurfaced that Lena cannot ignore: an unfulfilled promise she made long ago that can no longer stay buried.
Driven to renew the quest that still keeps her awake at night, Lena enlists the help of lawyer Catherine Lockhart and private investigator Liam Taggart. Behind Lena's stoic facade are memories that will no longer be contained. She begins to recount a tale harkening back to her harrowing childhood in Nazi-occupied Poland, of the bond she shared with her best friend, the beautiful, vivacious Karolina. Lena has cherished the memory of Karolina her whole life. But there is something about her own story that is unfinished—questions about Karolina and herself that remain unanswered. Soon Lena must decide what she is willing to risk to uncover a dark secret from the past…and face the utlimate truth.
"Triumphant." —Chicago Tribune


About the Author
---
RONALD H. BALSON is a Chicago trial attorney, an educator and writer. His practice has taken him to several international venues, including villages in Poland that inspired his first novel, Once We Were Brothers.