Michael Jordan: Life Lessons from His Airness (Hardcover)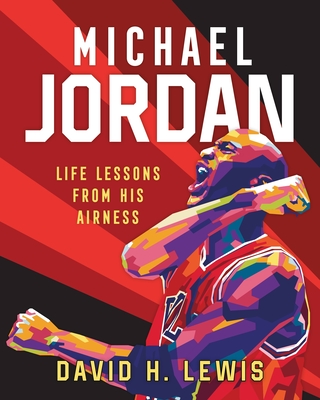 $19.99

Temporarily Out Of Stock - Can Be Ordered For You, Takes Extra Time.
Description
---
From author David H. Lewis and illustrator Gilang Bogy, Michael Jordan: Life Lessons from His Airness contains the secrets to success from the greatest basketball player of all time.

"Sometimes a winner is just a dreamer who never gave up."

Michael Jordan defied gravity, transcended the world's expectations, and exceeded the limits of age, soaring to fame as the world's greatest basketball player of all time. While his talent was breathtaking to behold—those flying dunks and record-breaking 60-point games have inspired generations—the unseen forces behind his success are the kind we can all harness for our own. M. J. and his accomplishments were founded on discipline, hard work, and knowing how to channel the deep, competitive drive within. Michael Jordan: Life Lessons from His Airness offers a courtside seat to the wild ride that made Michael Jordan a star and reveals valuable insights for anyone trying to make their own lofty dreams come true.

- Powerful quotes from the one and only Michael Jordan, His Airness
- An in-depth look at Jordan's early years, his rise to fame, and his most spectacular achievements
- Original, full-color art that captures Michael Jordan's unique spirit on and off the court
- Guiding truths and hard-earned lessons to inspire your own path to excellence
About the Author
---
David H. Lewis first covered basketball when he became SLAM Magazine's inaugural managing editor at the age of twenty-three. He then became a producer, writer, and presenter for two NBA-backed magazine shows that aired on Channel Four in the U.K. Since then, his sports writing has appeared on MTV, CBS, and VH-1, and has been featured in Vibe, Teen People, and SLAM Magazine, among many others. Today he co-hosts a weekly soccer podcast called Two Rash Challenges and is a senior financial writer at JPMorgan Chase.

Gilang Bogy creates digital illustrations for brands and companies around the world, including Coca-Cola Germany, Eurosport, and AIG Japan. His pop-art, geometric style takes its cues from his native Indonesia. You can see his latest work at Instagram.