Wildbound (Forestborn #2) (Paperback)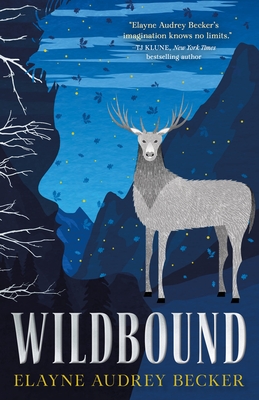 Other Books in Series
This is book number 2 in the Forestborn series.
Description
---
Wildbound is the thrilling finale to Elayne Audrey Becker's epic fantasy saga of forest magic and a kingdom on the brink of war.

With the assassination of Telyan's king, the time for peace has passed.

Determined to make up for his failure to procure the stardust, Helos finds work as a healer at Fendolyn's Keep, the historic garrison to which Telyan's exiled royals—and half its civilians—have fled. Racing against the Fallow Throes' ticking clock, he endeavors to repair his relationship with Prince Finley and dreams of his claim to a faraway throne, as the base around him prepares for war.

Half a continent away, his sister Rora is doing everything she can to reawaken the land and end Eradain's slaughter of magical beings. Still reeling from the revelation that Eradain's violent monarch is her half-brother, she journeys to the kingdom determined to infiltrate his court in disguise—and finds the seeds of rebellion are already stirring.

With a magical illness running rampant and the continent arming for battle, the three realms' long-feared destruction seems inevitable. But the two shifters they believed would bring about Alemara's ruin may in fact hold the key to its survival.
About the Author
---
ELAYNE AUDREY BECKER (she/her) is a storyteller with a passion for history, myth, mountains, and magic. She holds a B.A. from Vassar College and a master of science from the University of Aberdeen, and she has worked as an editor at a New York publisher. Born and raised in Georgia, she grew up with a lake and woods as her backyard, spending long days outside and visiting national parks with her family. Forestborn is her first book.
Praise For…
---
Praise for Forestborn:

"Forestborn took me by surprise. It's exciting, heartbreaking, and it would seem as if Elayne Audrey Becker's imagination knows no limits. I will be first in line for her next book."—TJ Klune, New York Times bestselling author of The House in the Cerulean Sea

"From the first page, readers will be caught up in this story of shape-shifters, forest magic, political conflict and the bonds between friends. The world building is breathtaking and the characters are complex and engaging. Highly recommended for readers who like an epic fantasy with heart and spirit."—Juliet Marillier, author of the Sevenwaters and Warrior Bards series

"Like the ancient magic in its mountains, Forestborn is a tale that settles deep into the soul, a haunting love song to the dangerous splendor of the wild—and a testament to the power of friendship on the journey of grief and healing."—Joanna Hathaway, author of Dark of the West

"The reader flies through Forestborn as Rora, the shape-shifting protagonist, sails over the treetops, powered by Becker's propulsively readable style."—Sarah Kozloff, author of The Nine Realms series

"A captivating tale of magic, the bonds of family, and finding one's place in the world, Forestborn is a fresh take on the best of classic fantasy."—Katy Rose Pool, author of There Will Come a Darkness

"Both a journey of self-discovery and a survival story . . . an epic high fantasy adventure with highly descriptive worldbuilding that is sure to please fans of the genre."—School Library Journal

"Hand this one to your Robin McKinley fans."—Booklist