The Golden Key: The Complete Original Edition: Plus Five Other Original Works (Simple Success Guides) (Paperback)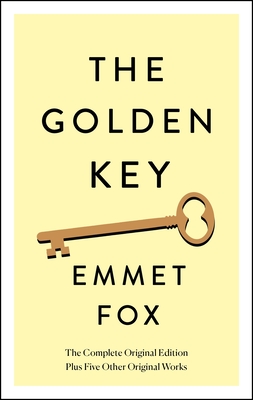 Description
---
Open yourself up to the goodness that is truly yours

Emmet Fox was a prominent New Thought teacher who became one of the most popular spiritual leaders of the twentieth century. The Golden Key: The Complete Original Edition is a collection designed for the modern reader that features the original editions of his most influential writing. In it, he explores 'the golden key to harmony and happiness' sharing a message of transformational empowerment.

This small volume features six of Fox's most pivotal works, including The Golden Key, The Mental Equivalent, Life is Consciousness, Getting Results by Prayer, You Must be Born Again, and The Great Adventure. Each book is brief—something you'll be able to read in a single sitting—but Fox's insights will shift your worldview and equip you with the key to a new worldview. This is a book you will find yourself reaching for again and again.
About the Author
---
Emmet Fox (1886-1951) was a leader of the New Thought movement and one of the most influential spiritual leaders of the twentieth century. His transformational message—that our reality can be shaped by our thoughts—has empowered millions. His work has impacted spiritual writers such as Wayne Dyer, Esther Hicks, and Louise Hay.