I Color Myself Different (Hardcover)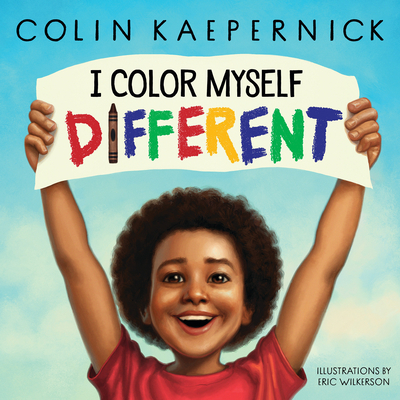 $18.99

Out Of Stock - Can Be Ordered For You. May take extra time.
Description
---
NEW YORK TIMES BESTSELLER
An inspiring story of identity and self-esteem from celebrated athlete and activist Colin Kaepernick.
When Colin Kaepernick was five years old, he was given a simple school assignment: draw a picture of yourself and your family. What young Colin does next with his brown crayon changes his whole world and worldview, providing a valuable lesson on embracing and celebrating his Black identity through the power of radical self-love and knowing your inherent worth.
I Color Myself Differentis a joyful ode to Black and Brown lives based on real events in young Colin's life that is perfect for every reader's bookshelf. It's a story of self-discovery, staying true to one's self, and advocating for change... even when you're very little!
About the Author
---
ERIC WILKERSON
is an award-winning illustrator and conceptual artist who has created many sci-fi, fantasy, and middle grade book covers. A graduate of the School of Visual Arts, he teaches illustration at CG Spectrum, while also focusing on painting people of color having out-of-this-world adventures. Eric lives in Northern Virginia and this is his first picture book. Visit his website at ericwilkersonart.com.
Colin Kaepernick is a Super Bowl quarterback and New York Times and USA Today bestselling author who fights oppression globally. He founded the Know Your Rights Camp, which advances the liberation and well-being of Black and Brown people through education, self-empowerment, mass-mobilization, and the creation of new systems that elevate the next generation of change leaders. In 2019, he started Kaepernick Publishing to empower a new generation of writers and creators through the development and publication of meaningful works of all genres that focus on amplifying diverse views and voices. KaepernickPublishing.com
Praise For…
---
"I Color Myself Different exemplifies Colin Kaepernick's continuous efforts to leave this world better than he found it, for all people. He reminds us that to be different is to be cool. To be different is to be special. To be different is to find value in yourself, just the way you are." – Malcolm Mitchell, author of My Very Favorite Book in the Whole Wide World and Super Bowl champ