The International Space Station (A True Book: Space Exploration) (A True Book (Relaunch)) (Paperback)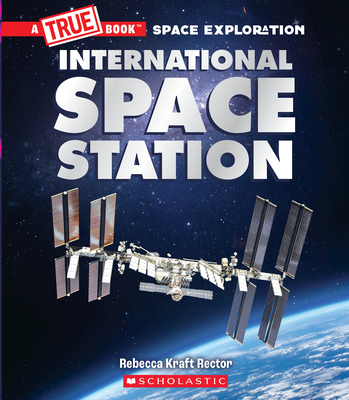 $7.99

Temporarily Out Of Stock - Can Be Ordered For You, Takes Extra Time.
Description
---
From the first time a person looked up at the sky and wondered "What's out there?" humans have dreamed about exploring the cosmos.
This book is part of a series, A True Book: Space Exploration, that includes the titles Human Missions to Outer Space, Mars Rovers, The International Space Station, and UFO's. The series features the latest NASA imagery and lively text to bring the wonder of space exploration directly to readers.
In 1998, scientists from around the world worked together to build a science lab in outer space. Since then, the ISS has orbited the earth more than 120,000 times and been home to more than 200 astronauts! ISS scientists have conducted experiments on topics, including how the human body reacts to living in space and how to grow food in microgravity. Share in the joy of exploration and discovery with International Space Station.
About the Author
---
Rebeca Kraft Rector is the author of more than thirty fiction and nonfiction books for children. After earning her Master's degree in Library Science, she worked for many years as a librarian. She especially enjoyed helping children find the information they needed. Many of Rebecca's nonfiction titles investigate the sciences, including astronomy, Earth, and animals. She has also written two picture books and a science fiction novel for children. Visit her website at RebeccaKraftRector.wordpress.com