Mars Rovers (A True Book: Space Exploration) (A True Book (Relaunch)) (Paperback)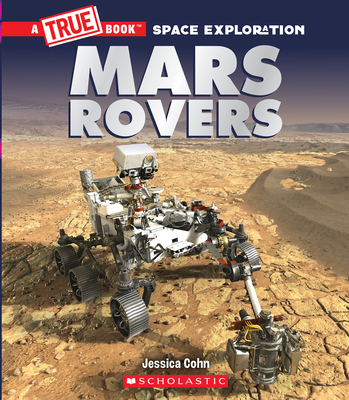 Description
---
From the first time a person looked up at the sky and wondered "What's out there?" humans have dreamed about exploring the cosmos.
This book is part of a series, A True Book: Space Exploration, that includes the titles Human Missions to Outer Space, Mars Rovers, The International Space Station, and UFO's. The series features the latest NASA imagery and lively text tobring the wonder of space exploration directly to readers.
For so long, our neighbor in the solar system has been shrouded in mystery. Was there ever life on Mars? How can we enable astronauts to land on that planet—and return safely? Mars rovers, including the latest:
Perseverance
, may just provide the answers! They might even tell us if humans can live on Mars one day! Share in the joy of exploration and discovery with
Mars Rovers
.
About the Author
---
Jessica Cohn is the author of more than 60 nonfiction books. She has a master of science in written communications and decades of experience in educational publishing.