A Christmas Deliverance (Large Print / Library Binding)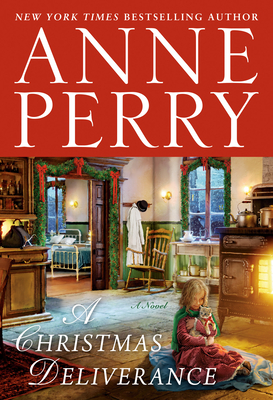 $36.99

Temporarily Out Of Stock - Can Be Ordered For You, Takes Extra Time.
Description
---
A courageous doctor and his apprentice fight to save London's poor--and discover that the hearts of men can be colder than a winter chill--in this gripping holiday mystery from New York Times bestselling author Anne Perry. Scuff has come a long way from his time as a penniless orphan scraping together a living on the banks of the Thames. Now he's studying medicine at a free clinic run by Dr. Crowe. Lately Crowe has grown distracted after witnessing an altercation between a former patient of his named Ellie--a woman he not only treated but grew to love--and her controlling fianc . It seems someone is forcing Ellie to marry the man, and as Crowe's emotions come flooding back, he sets out to uncover the troubling connection between Ellie, her father, and her betrothed. With Crowe engrossed in his investigation just weeks before the holidays, Scuff is left to fend for himself, performing surgery after surgery on London's poor and vulnerable. He is desperate for help, so when a needy young girl named Mattie comes to the clinic for treatment, Scuff offers her a place to live in exchange for assistance with his medical work. Together, Scuff and Mattie must not only run the clinic but also fend off the police, who are growing suspicious of Crowe's amateur sleuthing. Will Crowe be able to help Ellie, and will Scuff and Mattie ensure all of their patients--and they themselves--can manage to have a peaceful Christmas?
About the Author
---
Anne Perry is the New York Times bestselling author of nineteen previous holiday novels, as well as the William Monk series, the Charlotte and Thomas Pitt series, the Daniel Pitt series, the Elena Standish series, five World War I novels, and a work of historical fiction, The Sheen on the Silk. Anne Perry lives in Los Angeles.