Raising Independent, Self-Confident Kids: Nine Essential Skills to Teach Your Child or Teen (Paperback)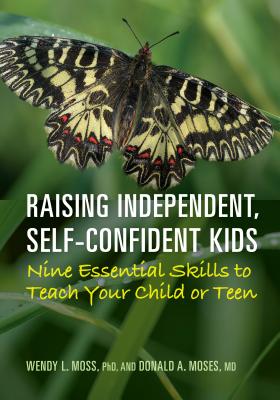 Description
---
Parenting is a delicate dance. One of the hardest parts of parenting is knowing when to let your child struggle, in order to learn and grow, and when to intervene.
In this book, child development experts Wendy L. Moss, PhD, and Donald A. Moses, MD, examine the key skills parents need to help their kids emerge as confident, and capable adults.
This book will help parents will discover ways to build their child's confidence, decision making abilities, tolerance for frustration, patience, and self-sufficiency.
Lessons and examples based on the authors' professional experience illustrate how to teach skills such as self-monitoring, understanding social cues, using technology wisely, and recognizing opportunities for growth, even in life's more stressful moments.
True-to-life stories and conversation-starters demonstrate specific ways parents can empower children to think for themselves and learn to meet life's challenges head-on.