Red Glove (The Curse Workers #2) (Hardcover)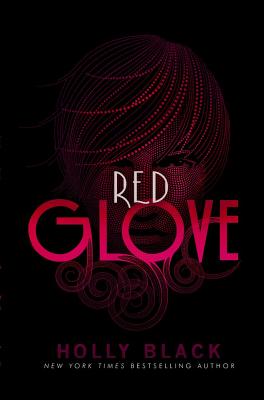 Other Books in Series
This is book number 2 in the The Curse Workers series.
Description
---
Curses and cons. Magic and the mob. In Cassel Sharpe's world, they go together. Cassel always thought he was an ordinary guy, until he realized his memories were being manipulated by his brothers. Now he knows the truth—he's the most powerful curse worker around. A touch of his hand can transform anything—or anyone—into something else.

That was how Lila, the girl he loved, became a white cat. Cassel was tricked into thinking he killed her, when actually he tried to save her. Now that she's human again, he should be overjoyed. Trouble is, Lila's been cursed to love him, a little gift from his emotion worker mom. And if Lila's love is as phony as Cassel's made-up memories, then he can't believe anything she says or does.

When Cassel's oldest brother is murdered, the Feds recruit Cassel to help make sense of the only clue—crime-scene images of a woman in red gloves. But the mob is after Cassel too—they know how valuable he could be to them. Cassel is going to have to stay one step ahead of both sides just to survive. But where can he turn when he can't trust anyone—least of all, himself?

Love is a curse and the con is the only answer in a game too dangerous to lose.
About the Author
---
Holly Black is the author of bestselling contemporary fantasy books for kids and teens. Some of her titles include The Spiderwick Chronicles (with Tony DiTerlizzi), the Modern Faerie Tales series, the Curse Workers series, Doll Bones, The Coldest Girl in Coldtown, The Darkest Part of the Forest, the Magisterium series (with Cassandra Clare), and the Folk of the Air series. She has been a finalist for the Mythopoeic Award, a finalist for an Eisner Award, and the recipient of both an Andre Norton Award and a Newbery Honor. She lives in New England with her husband and son in a house with a secret door. Visit her at BlackHolly.com.
Praise For…
---
* "Black again delivers complex characters and a nicely developed alternate universe where magic workers are social pariahs. This powerful, edgy dark fantasy won't disappoint Black's fans."--Publishers Weekly, starred review

"Dark, disturbing fare, crafted by a master; readers of the trilogy's first will be supremely satisfied."--Kirkus Reviews

"Readers will be happy to slip back into Black's elaborate, fascinating world of workers, curses, and the seeming ease with which everyone has learned to live in a world where no one, not even family, can be truly trusted, and this sequel offers satisfying additional glimpses into this nearly familiar but ultimately shockingly different world."--Bulletin of the Center for Children's Books

"The Curse Workers series continues to offer a sleek and stylish blend of urban fantasy and crime noir."--Booklist