Smooch's World (We just lived in it) (Paperback)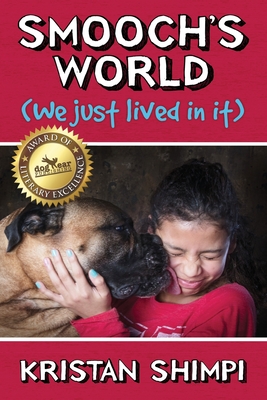 $12.99
Email or call for price.
Description
---
In 2013, I turned forty. As parents of two school-age children, the husband and I were trying to decide if our family was complete. We could never get on the same page about more children. I would be ready, and he would be on the fence. Then he would be ready, and I would be unsure. One thing we did agree on was that we both needed to be 100 percent on board. After all, with a third child, we would officially be outnumbered.
Even though we could not decide on more children, I had a strong desire to nurture. So in a six-month time span, I collected four chickens, two kittens, and a puppy named Smooch. Her name was pretty self-explanatory. She had a tongue so big it did not fit into her mouth. Everyone she met got smooched.
Smooch was a bullmastiff, a breed that was supposed to be calm, not needing a lot of exercise, and really easy to train. She was anything but that. This book includes anecdotes of Smooch's life with our family. It is my way of documenting our adventures and memories. Her life was not long, but she will be with us forever in spirit.
Kristan Shimpi lives in North Carolina with her husband, Rahul, and their two teenagers. After earning a PhD in Curriculum and Instruction, she co-developed an academic support skills curriculum at the Duke Child and Family Study Center.
Recently, she published a book about teaching problem-solving skills to young girls. Her special interests include teaching self-awareness and self-advocacy skills. Smooch served as her loyal executive assistant for almost seven years.