Memoirs of a Caregiver: A Caregiver's Story of Assisting Four Family Members with Alzheimer's Disease (Paperback)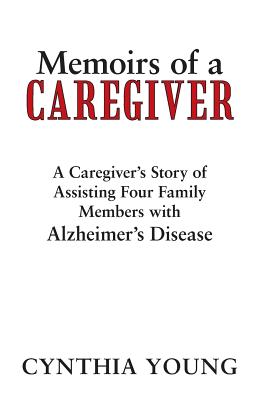 $17.95

Temporarily Out Of Stock - Can Be Ordered For You, Takes Extra Time.
(This book cannot be returned.)
Description
---
Alzheimer's is a memory-robbing, debilitating disease that affects millions of Americans. For most families, having just one member afflicted with Alzheimer's disease can be devastating. In her poignant memoir, Cynthia Young shares her story of love and devotion as she learns how to care for four family members stricken with Alzheimer's disease over a ten-year period.
Young narrates a journey filled with laughter, challenges, and sorrow as she commutes from California to Michigan to care for her mother, two aunts, and a cousin. She provides insight into how the disease progresses and gradually destroys the memory and abilities to learn, reason, make sound judgments, communicate, and carry out daily activities. While sharing her personal story and detailing how she overcame each obstacle along the way, Young also teaches other caregivers how to use valuable resources, navigate the court system as a guardian and conservator, handle the Alzheimer's personality, and search for an assisted-living facility.
Memoirs of a Caregiver shares one woman's inspiring story of unconditional love and courage with the hope that it will encourage and empower other caregivers to be diligent, strong, and, most importantly, to never give up.
A portion of the proceeds from this book will be directed to the Alzheimer's Association.