The Unsung Heroes of Paediatric Medicine: The History of the Department of Pathology, The Hospital for Sick Children, Toronto (1888-2018) (Paperback)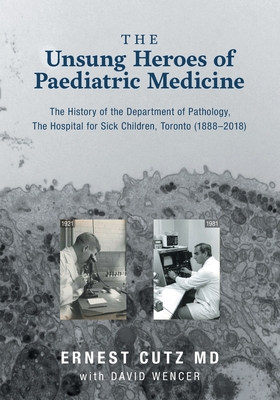 Description
---
Within the world of medicine, the work the pathologist does is integral to positive patient outcomes, but it is rare for the pathologist to actually have any interaction with their patients. Thus, their work can often go unrecognized and uncelebrated. The Unsung Heroes of Paediatric Medicine paints a broad portrait of the myriad facets that go into the making of a superb department of paediatric pathology. Not only is it the science, but it is also the people that helped to make a department such as this grow and flourish, becoming one of the best, if not the best, in North America.

Within these pages, Dr. Cutz walks the reader through a century of pediatric pathology at Sick Kids Hospital in Toronto, Ontario. Building on both personal experience and archival material, Dr. Cutz's memoir touches on the history of pathology and the evolution of pediatric pathology, then moves into a detailed overview of both the leadership and staff of the Department of Pathology at Sick Kids Hospital.

In addition, readers can follow Dr. Cutz's personal journey from his research fellowship to his beginnings as a staff pathologist, ending with his research advances and breakthroughs all made whilst a pathologist at Sick kids. Unsung Heroes also touches on controversies, tragedies, and challenging events from the hospital's history, including digoxin, the Olivieri affair, the rise and fall of Charles Smith, and the Mother Risk controversy, among others.