The Iliad (Hardcover)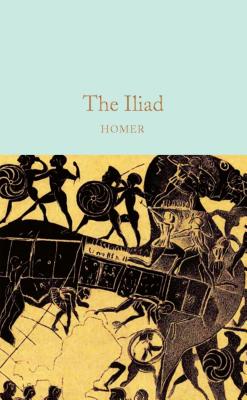 List Price: $14.00
Our Price: $12.99
(Save: $1.01 7%)
Description
---
The Iliad has had a far-reaching impact on Western literature and culture, inspiring writers, artists and classical composers across the ages.

Part of the Macmillan Collector's Library; a series of stunning, clothbound, pocket sized classics with gold foiled edges and ribbon markers. These beautiful books make perfect gifts or a treat for any book lover. The edition is translated into prose by Andrew Lang, Walter Leaf and Ernest Myers, and features an introduction by author and classicist Natalie Haynes.

Paris, a Trojan prince, wins Helen as his prize for judging a beauty contest between three goddesses, and abducts her from her Greek husband Menelaos. The Greeks, enraged by his audacity, sail to Troy and begin a long siege of the city. The Iliad is set in the tenth year of the war. Achilles – the greatest Greek warrior – is angry with his commander, Agamemnon, for failing to show him respect. He refuses to fight any longer, which is catastrophic for the Greeks, and results in personal tragedy for Achilles, too. With themes of war, rage, grief and love, The Iliad remains powerful and enthralling more than 2,700 years after it was composed.
About the Author
---
Homer is a legendary ancient Greek epic poet, traditionally said to be the creator of the epic poems the Iliad and the Odyssey. Homer's works form the groundwork of the Western Canon and are universally praised for their genius. Their formative influence in shaping many key aspects of Greek culture was recognized by the Greeks themselves, who considered him as their instructor.