Berlin Breakdown (Paperback)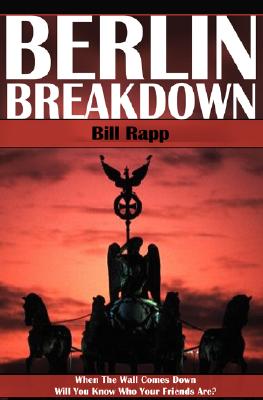 $14.95
Email or call for price.
Description
---
When young American diplomat Karl Rosman is assigned to Berlin in 1989, he finds himself drawn to a group of young dissidents eager to reach out to the West. When one of their group is killed, the dissidents enlist Rosman to pass their story (and some sensitive information) to accomplices and out of the hands of the dreaded STASI. Rosman falls deeper and deeper into a STASI operation against the dissidents, and, as his contacts are eliminated, he becomes a target. Turning to others on both sides of the Wall for help, Rosman discovers that many of those he encounters have ties to his own family, which fled the Nazis 50 years earlier. Ultimately, he learns that no one's loyalties are obvious, and that he must rely on his own skills and instincts for survival and justice.