Doctors: The Illustrated History of Medical Pioneers (Hardcover)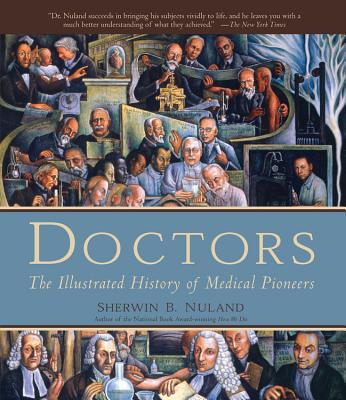 $35.00
Email or call for price.
Description
---
National Book Award-winner and surgeon Sherwin B. Nuland tells the extraordinary story of the development of modern medicine through compelling studies of the great innovators and pioneers. Artfully selected illustrations bring the history of medicine to life as never before.

This brilliant collection of life portraits of physician scientists shows how their deeds and determination paved the way for future breakthroughs in medicine.

Ranging from the legendary father of medicine, Hippocrates, to Helen Taussig, the founder of pediatric cardiology, the book is filled with the spirit of ideas and the thrill of discovery.Other medical pioneers profiled include Galen, Andreas Vesalius, Ambroise ParéWilliam Harvey, Giovanni Morgagni, John Hunter, Renéaennec, Ignac Semmelweis, Rudolf Virchow, Joseph Lister, and William Stewart Halsted.

Artwork and photography are married to Nuland's vivid narrative here for the first time, turning a "reading" book by a bestselling author into a treasured gift book for medical professionals and science enthusiasts.
About the Author
---
Sherwin B. Nuland, MD, is the author of nine other books including How We Die: Reflections on Life's Final Chapter, which spent thirty-four weeks on the New York Times bestseller list. His writing has appeared in the New Yorker, the New Republic, the New York Times, and Time. Nuland is a clinical professor of surgery at Yale University, where he also teaches bioethics and medical history.
Praise For…
---
"His enthusiastic and anecdote-rich narrative ranges from Vesalius, whose magnificently illustrated text on anatomy reflected the Renaissance rediscovery of the human body, to Barnard?s high-tech heart transplants and other organ-replacement surgery of today."?Publishers Weekly


"Doctors can be warmly recommended. Dr. Nuland succeeds in bringing his subjects vividly to life, and he leaves you with a much better understanding of what they achieved."—The New York Times