Profitable Portraits: The Photographer's Guide to Creating Portraits That Sell (Paperback)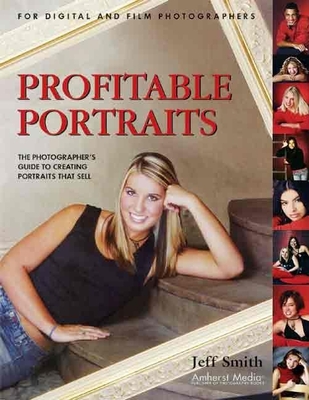 $29.95

Temporarily Out Of Stock - Can Be Ordered For You, Takes Extra Time.
Description
---
Featuring more than 100 sample portraits, this guide to professional portraiture uses many before-and-after images to reveal how simple changes in poses, camera angle, lighting, clothing, and location can dramatically improve images. Designed to meet the needs of professional photographers who would like to improve their business as well as serious amateurs seeking to begin professional work, this text includes tips for postsession digital retouching, instructions for effectively using Photoshop, and techniques for consistently producing flattering images of clients. Advice for creating an effective business plan that will create increased sales and repeat customers is also provided.
About the Author
---
Jeff Smith is the author of Corrective Lighting and Posing Techniques for Portrait Photographers, Outdoor and Location Portrait Photography, Posing for Portrait Photography, Professional Digital Portrait Photography, and Success in Portrait Photography. He lives in Fresno, California.