Jeff Smith's Posing Techniques for Location Portrait Photography (Paperback)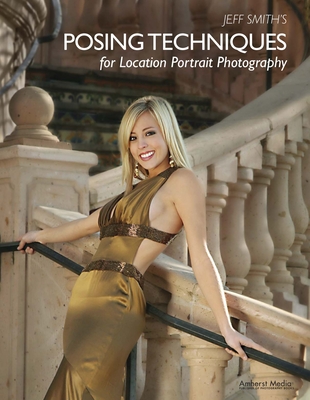 $39.95

Temporarily Out Of Stock - Can Be Ordered For You, Takes Extra Time.
Description
---
This comprehensive guide to location portraits teaches the basics of good head-to-toe posing, indoors and out, and shows the classical approaches used throughout photographic history to create a pleasing rendition of the human form. Additional introductory chapters detail the four main posing styles and reveal how to determine which will work best with a subject, their clothing, the location, and the purpose of the portrait. Chapters for advanced photographers highlight the creation of a wide variety of individual and group poses--including ground, seated, head-and-shoulders, and standing--to be utilized in tandem with stairs, rocks, and other architectural and natural elements. A chapter devoted to the essential business skills needed to professionally schedule appointments, work through consultations, manage sessions, and present and deliver final prints is also included.
About the Author
---
Jeff Smith is a professional photographer and the owner of two successful photography studios in central California. He has written numerous articles for "Professional Photographer," "Rangefinder," and "Studio Photography & Design" magazines. He is the author of seven books on photography, including "Corrective Lighting, Posing, and Retouching for Digital Portrait Photographers"; "Outdoor and Location Portrait Photography"; and "Posing for Portrait Photography." He lives in Fresno, California.