I'll Show You (Paperback)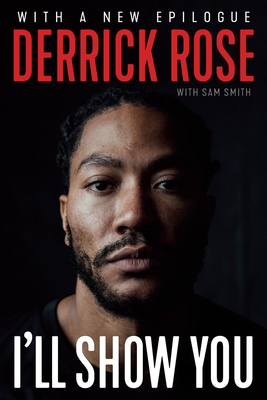 $16.95

Temporarily Out Of Stock - Can Be Ordered For You, Takes Extra Time.
Description
---
Derrick Rose achieved an improbable childhood dream: being selected first overall in the NBA draft by his hometown Chicago Bulls. The point guard was a phenom, winning the Rookie of the Year award and electrifying fans around the world. In 2011, he became the youngest MVP in league history. Rarely had a bond between a player and fans been so strong, as the city wrapped its arms around the homegrown hero. Six years and four knee surgeries later, his career was seemingly on the brink of collapse. But Rose never believed his struggles on and off the court were anything other than temporary setbacks. I'll Show You is an honest, intimate conversation with one of the world's most popular athletes, a star whose on-court brilliance is matched only by his aversion to the spotlight. Rose opens himself up in a document that is as unflinching—and at times as uncomfortable—as a personal diary. Detailing his childhood spent in one of his city's most dangerous neighborhoods; his relationships with both opponents and teammates; the pain and controversies surrounding his career-altering injuries; his complicated relationship to fame and fortune; and his rise, fall, and reemergence as the player LeBron James says is "still a superhero," I'll Show You is one of the most candid and surprising autobiographies of a modern-day superstar ever written.
About the Author
---
Born and raised in Chicago, Derrick Rose was the first overall pick by the Chicago Bulls in the 2008 NBA Draft. He was the league's Rookie of the Year, and in 2011 became the youngest MVP in NBA history at the age of 22. He has also played for the New York Knicks, Cleveland Cavaliers, Minnesota Timberwolves, and Detroit Pistons. Sam Smith is the author of the New York Times bestseller The Jordan Rules, Second Coming, There Is No Next, and Hard Labor. He received the Naismith Hall of Fame Curt Gowdy Media Award in 2012 and today writes for Bulls.com. You can follow him at @SamSmithHoops.