Robert E. Lee: The Man, the Soldier, the Myth (Hardcover)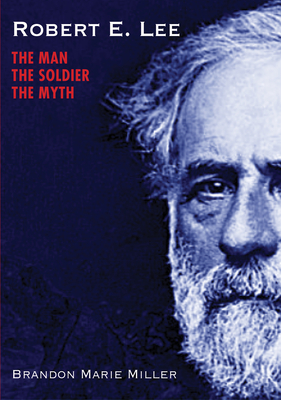 Description
---
A Notable Social Studies Trade Book for Young People
A Bank Street College of Education Best Children's Book of the Year

A comprehensive young adult biography of the life of one of the most mythologized men in American and Civil War history: General Lee of the Confederate States Army

Robert E. Lee's life was filled with responsibility and loyalty. Born to a Revolutionary War hero, Lee learned a sense of duty and restraint after weathering scandals brought on by his father and eldest brother. He found the perfect way to channel this sense of duty at West Point, where he spent his days under rigorous teachers who taught him the organizational skills and discipline he would apply for the rest of his life. The military became Lee's life: he was often away from his beloved family, making strides with the Army, forcibly expanding the United States toward the Western coastline, and fighting the Mexican-American War. And ultimately, the military and his defining role therein—General of the Confederate Army—would prove to be Lee's legacy.
 
Author Brandon Marie Miller separates fact from fiction and reveals the complex truth behind who Lee was as a person, a soldier, a general, and a father. The book includes numerous archival images, as well as original quotations, a timeline, an author's note, a family tree, source notes, a bibliography, and an index.
About the Author
---
Brandon Marie Miller earned her degree in American History from Purdue University, where she also studied art history. Her love of history began early thanks to her parents, both teachers, who encouraged her to walk in the past's steps at national parks, historic sites, battlefields and museums. Her award-winning books for young people have been honored by the International Reading Association, the National Council for the Social Studies (NCSS), the Society of School Librarians International, Voice of Youth Advocates (VOYA), Bank Street College, the New York Public Library, and the Chicago Public Library, among others.
Praise For…
---
★ "With Robert E.Lee (and the removal of his statues) in the news, this illuminating biography of the Confederate general comes at a good time. Miller has done copious research to present a well-rounded portrait of a man who is both praised and vilified and known by most people simply for his role in the Civil War. This book shows him as so much more . . . interested teens will find this exceptionally readable. An excellent crossover for adult readers, as well."
—Booklist, starred review