Pops: Learning to Be a Son and a Father (Compact Disc)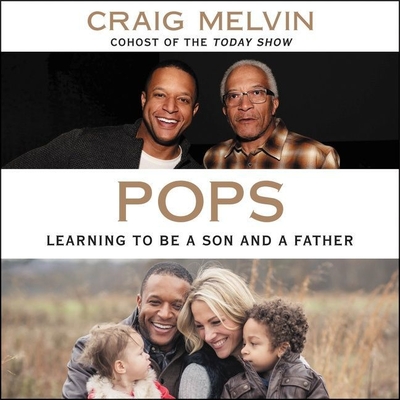 Description
---
A deeply personal exploration of fatherhood, addiction, and resiliency from Craig Melvin, news anchor of NBC's Today show.
For Craig Melvin this book is more an investigation than a memoir. It's an opportunity to better understand his father; to interrogate his family's legacy of addiction and despair but also transformation and redemption; and to explore the challenges facing all dads--including Craig himself, a father of two young children.
Growing up in Columbia, South Carolina, Craig had a fraught relationship with his father. Lawrence Melvin was a distant, often absent parent due to his drinking as well as his job working the graveyard shift at a postal facility. Watching sports and tinkering on Lawrence's beloved (but unreliable) 1973 Pontiac LeMans were two ways father and son connected, but as Lawrence's drinking spiraled out of control, their bond was stretched to the breaking point. Fortunately, Craig had a loving, fiercely protective mother who held the family together. He also had a series of surrogate father figures in his life--uncles, teachers, workplace mentors--who by their examples helped him figure out the kind of person and father he wanted to be.
Pops is the story of all these men--and of the inspiring fathers Craig has met reporting his Dads Got This Series on the Today show. Pops is also the story of Craig and Lawrence Melvin's long journey to reconciliation and understanding, and of how all these experiences and encounters have informed Craig's understanding of his own role as a dad.