Rockefeller, the Christmas Tree Owl (Hardcover)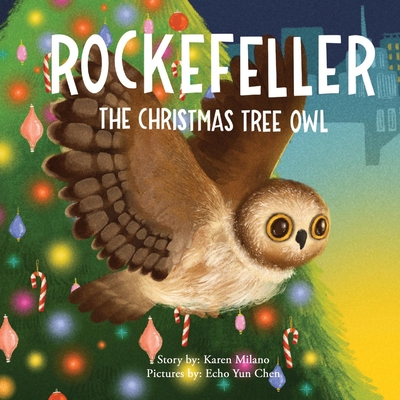 $23.59

Pre-Order Now! Please Place On A Separate Order From Other Purchases.
Description
---
It is Christmastime and a little owl is in for a BIG adventure! This is a fun-filled Christmas story about a small little owl and a day gone terribly wrong! She finds herself traveling from her Norway spruce home in a little town in upstate New York all the way to New York City. Find out what happens to her that makes THIS little owl extra special!

"Rockefeller, the Christmas Tree Owl" is a children's Christmas book that is based on true events that took place in December 2020. A small whet owl was caught in the Norway spruce tree that was chosen to be the Rockefeller Christmas tree in New York City. After the tree was transported 170 miles to NYC from Oneonta, NY the owl was discovered in the tree. Children, parents, and teachers will love the story of this little owl's adventure, written from the point of view of the owl. This is the perfect story for early readers during the holiday season!
About the Author
---
Karen Milano was born and raised in New Jersey, only 30 miles from New York City. "Rockefeller, the Christmas Tree Owl" emerged after she was captivated in December 2020, by a national news story unfolding about the surprise journey of a small saw-whet owl who was trapped in the Norway spruce chosen to be the Rockefeller Center Christmas tree. Karen has recently become a new grandmother just after retiring from a long career as a school social worker, working with special needs children. She has always had a very special place in her heart for young readers. All of that combined with an avid love for owls generated the synergy for creating her first children's book!Echo Yun Chen is a Brooklyn based illustrator and creative adventurer with a heart to create work that connects humans with their environments. She loves illustrating stories full of color and fun characters that can be enjoyed by kids and adults of all ages.