Grave Intervention (Paperback)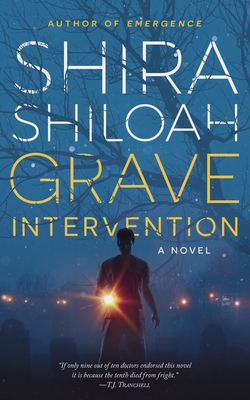 $15.99

Out Of Stock - Can Be Ordered For You. May take extra time.
Description
---
Dr. Amir Hadad, a successful radiologist, hears an intruder. Hiding in the dark, the stranger whispers, "I can't rest."
Alarmed and unwilling to risk his family's safety, Amir contacts the police. Only there is no trace of an intruder, no marks of forced entry. If there is a stalker afoot, the police cannot find him.
As the days wear on and Amir continues to hear the same disembodied voice speaking to him, he worries about his sanity. The Irish lilt has escalated from pleas for help to threats unless Amir helps the voice find rest - and revenge.
Inspired by true events set in Naperville, Illinois, Dr. Shira Shiloah takes readers through suspenseful twists and turns in her latest novel. GRAVE INTERVENTION, a paranormal medical suspense, blurs the lines between real and imaginary to expose the hidden side of a historical suburban town.