If You Exist (Paperback)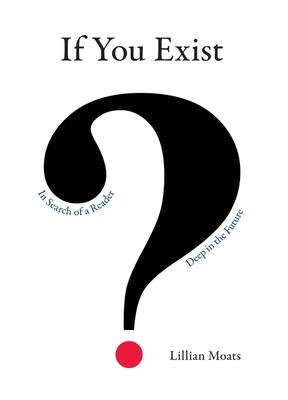 Description
---
If You Exist is a personal message written to no one living now, but rather to one of our human progeny who might find it many generations in the future. The aging narrator, like others in her generation, faces her own mortality at the same time she faces the possibility of thousands more species, including her own, becoming extinct. She speaks of Hunters and Gatherers as she has radically redefined these terms, and applies them to her concerns about the future of Homo sapiens and to the survival of life on our planet.
As a private heartfelt message to someone who may never exist, the writer likens her missive to a note in a bottle set to sea in hopes of reaching you, if you exist in the future on some unfathomable shore. The narrator shares her personal take on where humanity is now and where we might be heading depending on what choices we will make. Wishing that her imagined reader could answer questions about whether the writer's anxieties have ever been resolved, she writes about climate change and such topics as human migration, racism, the pandemic, as well as her projected concerns about the possibilities of unbridled technical advancement and human redesign.
After offering her perspective on where hope could lie, the writer ends her note with the stuff of fairy tales, her positive fantasy in the final chapter called, If We Could Meet.