My First Big Book of Space Facts (Paperback)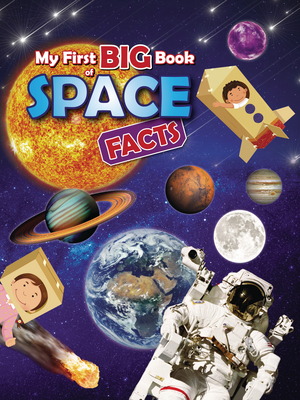 $14.99

Backordered - Not Currently Available.
Description
---
This big book of 96 science-packed pages introduces young readers to all the key facts about our solar system and the universe in a fun question and answer format.

The book's wide-ranging Q&As include: How many stars are there in space? Where does the Sun go at night? Will astronauts visit Mars? Which planet has diamond rain? What is the Moon made of? What is an eclipse? Which asteroid is the biggest? Is there another planet like Earth? And could I become an astronaut?
- Perfect for earth and space science study: "The Universe and Its Stars" and "Earth and the Solar System"
- Clear, accessible explanations of how the solar system works
- Packed with photos, diagrams, and stunning NASA imagery
- Close picture and text match with lots of labels
- Key content vocabulary
- Includes a glossary and comprehension quiz
This high-interest topic is perfect for introducing students to non-fiction reading. And the fantastic imagery and quantity of information will have kids returning to the book again and again, making it a valuable resource for classrooms and libraries.