Crystal Tips and Cures: 101 crystals for health, harmony, and happiness (Hardcover)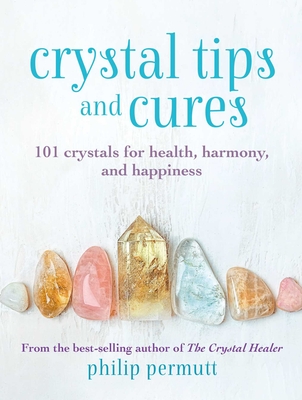 $9.99

Temporarily Out Of Stock - Can Be Ordered For You, Takes Extra Time.
Description
---
This is the perfect beginner's guide to crystal healing, featuring 101 of these amazingly powerful stones and including all you need to know to let their energy transform your life.

Beautiful, tactile, and easily available, crystals are natural tools for bringing health, wealth, love, success, and spiritual harmony into your life. This handy illustrated guide introduces 101 crystals, arranged in 12 sections by color, for easy identification. Discover each crystal's healing qualities, star sign, chakra point, and how to work with it to reap its benefits. Follow the tips to enhance everyday living, including how to wear crystals to harness their energy, display them at home to bring in harmony, or place one under your pillow for sweet dreams. You can learn how to choose the crystals that are right for you, discover your birthstone crystal, and ask a question with a crystal pendulum. As more and more people are becoming aware of the power of crystals, this guide will help you find the right crystal for every need.
About the Author
---
Philip Permutt (www.thecrystalhealer.co.uk) is the author of several books, including The Little Pocket Book of Crystal Tips & Cures and The Little Pocket Book of Crystal Chakra Healing, both published by CICO Books. He also writes a regular magazine column for Fate & Fortune magazine, as well as contributing to other magazines. Philip discovered crystals almost 25 years ago, after a severe illness, and has been practicing as a crystal healer and teacher ever since. He owns a successful retail and wholesale business importing crystals from around the world, runs crystal courses and workshops, and has lectured on crystal healing and pain relief as a visiting lecturer at the University of Hertfordshire. He also has an honors degree in Applied Biology and has recorded several meditation and workshop albums (Paradise Music). He lives in Hertfordshire, UK, with his wife, Lyn.