Waiting for Peace: The Journals & Correspondence of a World War II Medic (Paperback)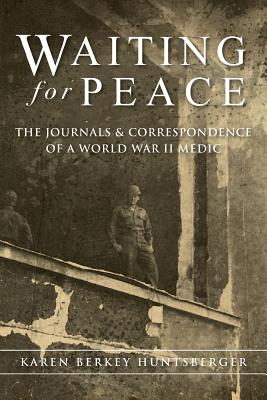 $20.00

Temporarily Out Of Stock - Can Be Ordered For You, Takes Extra Time.
Description
---
Richard Berkey was a third year pre-med student at Indiana University when he received a letter from the draft board. He withdrew from college in November 1942 and answered the Army's call. Equipped with more courage and compassion than medical supplies, he served as a combat medic with the 14th Armored Division, 68th Armored Infantry Battalion in France and Germany. During 1944-1945, he treated casualties in the field, lost friends from his unit and hometown, was wounded in action and was awarded a Purple Heart and Bronze Star. His journals reveal a sober and reflective young man, while his letters home are filled with humor and tenderness. The voices of Richard's family and friends intertwine with his own framing a portrait of an American family during the defining event of the twentieth century.
About the Author
---
Karen Berkey Huntsberger grew up with a father who was excited about life, found joy in simple things, and discovered beauty everywhere. Seventeen years after her father passed away, his war journals and letters came to light. In 2009, Karen began the process of researching and compiling his journals and letters with historical Army reports, maps, family correspondence, and period photographs. The resulting book provides a close-up view of the impact World War II had on one family that was, like so many others, Waiting for Peace.