The Hubley Case (Paperback)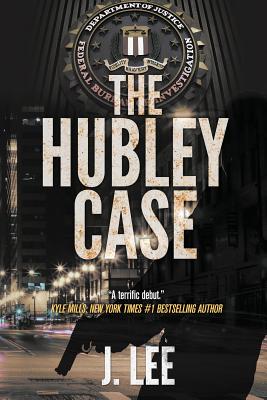 Email or call for price
Usually Ships in 1-5 Days
Description
---
American businessman Peter Hubley lays sprawled across the floor of a Brazilian airport, cappuccino dripping down what remains of his forehead. Within an hour, his killers are dead and their bodies stolen. When an organized crime syndicate claims responsibility for the savage murder, questions are raised and the case is assigned to Special Agent Nikki Benton.
To Benton, a straight-laced FBI veteran, the Hubley case is an unusual and much-anticipated opportunity to prove herself and get out from under the thumb of her misogynistic boss. But she quickly realizes that nothing about it adds up and she may be in over her head. Her instincts prove true when her prime suspect Ben Siebert, a rebellious ex-Marine with a questionable past, is pressing a Glock 27 to her temple.
The two are forced to work together when they learn that everything - the death of the killers, the public's assumption Hubley was hiding something, even the case being assigned to Benton - was part of a carefully orchestrated plan...and that they are the next targets. But to stop a formidable perpetrator intent on killing thousands of innocent people, they must risk everything and reveal the shocking truth behind the Hubley case.
"A terrific debut."--Kyle Mills, New York Times #1 bestselling author
"The Hubley Case is intricately plotted and the action never lets up A great read that fans of Kyle Mills and Michael Connelly won't want to miss."--Ward Larsen, USA Today bestselling author of Assassin's Run
"Move over Lee Child and Jack Reacher. J. Lee and his main character, Ben Siebert, take the reader on a page-turning ride that keeps you guessing to the end...I give this well-written book a whole-hearted five thumbs up."--Pamela S. Wight, author of Twin Desires and The Right Wrong Man
"The Hubley Case will blow you away and J. Lee is a must-read new talent."--Mike Lawson, author of the award-winning DeMarco Series
"Has the pace and the stakes of a Brad Thor or David Baldacci novel. Dynamic characters, vivid settings and intrigue that keeps you guessing until the end make this one a must read. J. Lee has burst onto the scene with brand of storytelling that is hard to put down. I look forward to more like The Hubley Case." --Steve Brigman, author of The Orphan Train and The Old Wire Road
"The Hubley Case is everything you want in a thriller. Killer opening, breakneck pace, smartly-drawn characters, startling reversals and, best of all, a truly satisfying ending. You'll be left hoping J. Lee is busy working on the follow-up. I know I am."--Drew Yanno, best-selling author of In the Matter of Michael Vogel and The Smart One
"With The Hubley Case, author J. Lee has spun a yarn of intrigue that captures readers from the opening pages and brings them on a wild ride. A smart, fast-paced thriller."-- Alfred C. Martino, author of Pinned, Over The End Line and Perfected By Girls