Skin of Tattoos (Hardcover)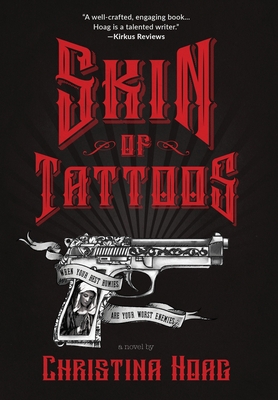 $30.00

Temporarily Out Of Stock - Can Be Ordered For You, Takes Extra Time.
Description
---
When Cyco Lokos gang member Magdaleno (Mags) Argueta comes home to Los Angeles after serving prison time for a robbery, he wants nothing more than to start a new life. However, there's one obstacle he has to overcome first...his old life.
Mags tries to let go of his bitterness and stay out of gang life for the sake of his Salvadoran immigrant family and his girlfriend Paloma. He can't. Mags was framed by Rico, the new leader of the Cyco Lokos and integrating into society after a stint in prison ain't easy.
Faced with low job prospects and Rico's demands to help the Cyco Lokos make money, a broke and disillusioned Mags makes the only choice he can.However, Mags soon discovers that loyalties have shifted, including his, and being a part of the Cyco Lokos with Rico in charge is far more dangerous and uncertain that it used to be. With his sister pregnant by a rival gang member and his own relationship with Paloma, his best friend's sister, a violation of gang code, Mags becomes caught in a web of secrets, revenge, lies, and murder that might ultimately cost him everything.
Published by Onward Press, a military veterans non-profit. All sales contribute to its mission to help veterans publish their stories.