The Boxcar Children (Boxcar Children Mysteries #1) (Compact Disc)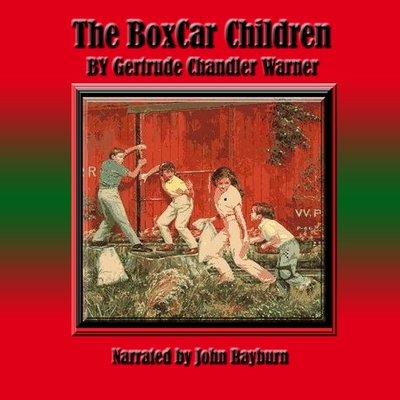 Other Books in Series
This is book number 1 in the Boxcar Children Mysteries series.
Description
---
The author of this story was a first grade school teacher, so she knew about the trials and tribulations of the young, although nothing like this.
It was a sad and frightening situation for four orphaned children, brothers and sisters, two boys and two girls. Their parents were dead, and they were afraid of perhaps having to live with their grandfather. Why they were afraid isn't explained; they had never met him, but he's said to be a meanie.
At any rate, after first sleeping in the woods during a bad storm, the children have a dire want and need of something for better shelter. Luckily, one of the girls finds an old railroad boxcar abandoned in the woods and sitting on old rails.
It's certainly better than nothing, so they move in and essentially create a new home. All they have is four dollars, a few towels, and only a few other small items. When Henry, the oldest at fourteen, gets a job with a town doctor, the physician finds out about their predicament and sets the record straight about their grandfather. Mr. Alden, as it turns out, is a billionaire, lives in a fancy mansion, and solves the problem for the youngsters. After they move in with him, he moves the boxcar to his garden for their playhouse and, as you will now hear, it is certainly an all-around happy ending.